On June 25th José Martí CDC staff, look teachers, and families gathered to celebrate and honor the 67 students from the Viento, Arcoiris, Cristal and De Colores classrooms who are graduating to kindergarten this year! The children worked hard all year long and made outstanding progress in all areas of development, and they are now ready for their next step in kindergarten.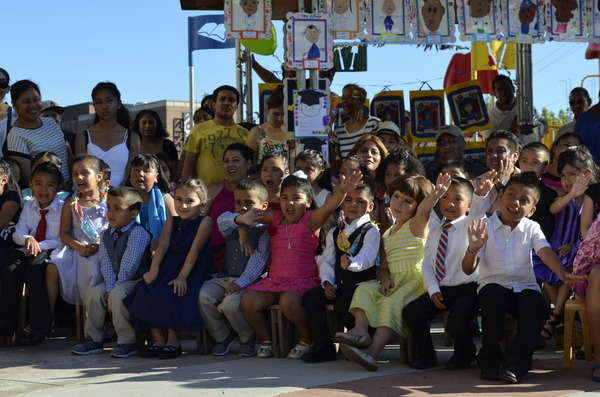 The celebration kicked off with a potluck dinner provided by our parents and kitchen staff, and each class showcased their talents and love of music and dance by performing for their families. For the 8th year in a row José Martí CDC partnered with the Seattle Public Library to promote literacy and bi-literacy goals, so Xiomara Melgar honored the children with a lively presentation. Then Cikeithia Pugh presented each child with a book bag and certificate for their year of dedicated reading with Raising a Reader Program! We would also like to thank Mynique Adams who shared a theme of the month-based story hour with all of the classrooms each month throughout the school year.
Mil graicas to the ECEAP and Step Ahead programs for making it possible for many of our students to attend preschool. Another thanks to all of our parents for supporting their children's educations and for their involvement in the program. Congratulations to our graduates for a great year — we are so proud of all of our students!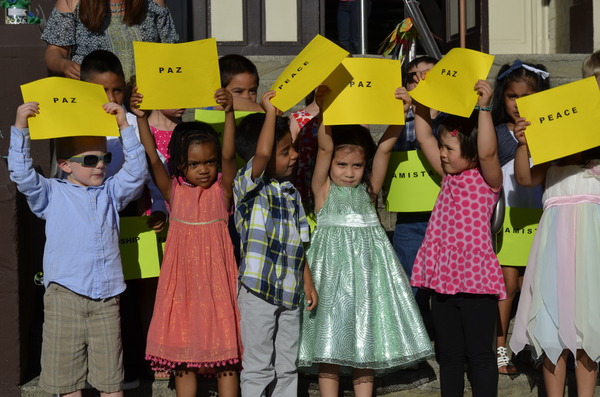 We are now enrolling students ages 3-4 for the summer and fall! Our bilingual curriculum in Spanish and English focuses on kindergarten readiness, multicultural activities, and community involvement. Families may be eligible for the income-based ECEAP or StepAhead programs. For more information or to enroll, please contact us at (206) 957-4619 or jmcdc@elcentrodelaraza.org.